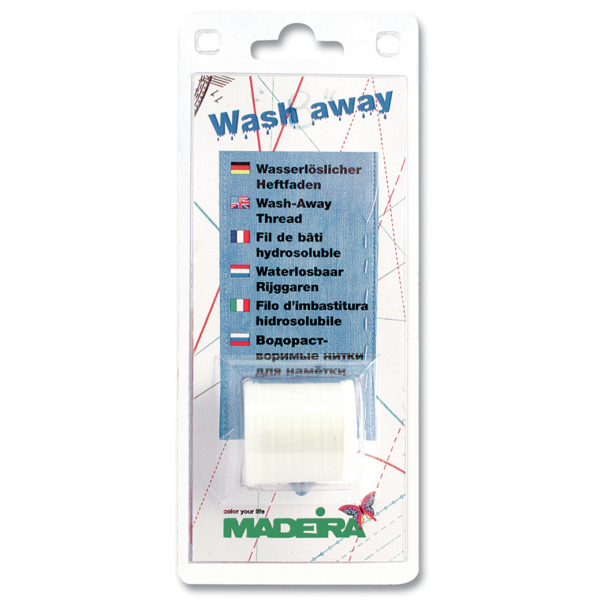 Madeira Wash-Away Thread
Madeira Wash Away is a water soluble basting thread that helps avoid the frustration of removing basting stitches because it disappears with water or heat from an iron or damp press.
Wash away is a time saver for all kinds of basting, including basting zippers, hems, gathers, pleats, set in sleeves, positioning pockets, fitting & quilting & applique.
Please be aware that this thread dissolves in water but not dry cleaning solution. Store in a sealed bag in a dry place. Do not handle with wet hands.